The 2018 Capitol Caroling event is coming up December 11, 2018, and we thought of these treasures we have on our bookshelves: LP Record Albums of two beloved performances.
January 7, 1965 – Jefferson City Senior High Chorale Concert Performance of M M E A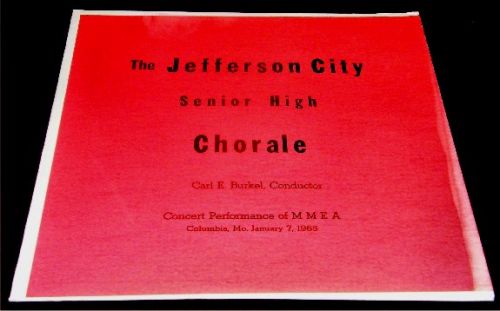 December 8, 1970 – Thirty-Third Annual Capitol Caroling ("Carolling")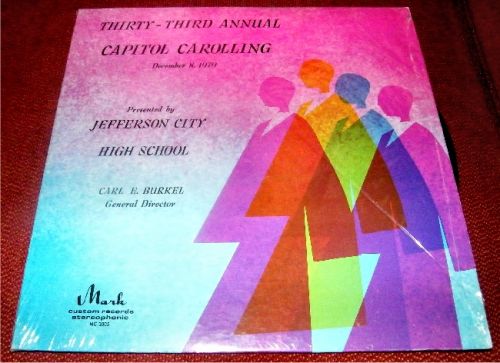 Both were directed by Carl E. Burkel, who sadly is no longer with us. And perhaps many of those voices heard on these albums are also no longer with us.
Were you there? Perhaps you were even one of the singers or instrumentalists. These are time capsules on vinyl and they still sound great. (Yes, Mothergooseberry still has a turntable to listen to gems like these).